Micro-g LaCoste is proud to announce the next generation of marine based dynamic gravity meters: The Marine Gravity System-6 (MGS-6). It represents the next generation in a long line of LaCoste-based dynamic gravity systems, stretching back to the first successful dynamic gravity meter tests on ships more than 50 years ago. Note though, that the MGS-6 is more than a simple upgrade to the Air-Sea System II (AS-2). The MGS-6 is based on the smaller, lighter, more power-efficient TAGS-6 (airborne) platform, and employs the same full-force feedback sensor. In both systems, the platform control and data acquisition system have been overhauled, resulting in unparalleled data quality.
Email to a friend
Description
MGS-6 Marine Gravity System Features
Solid-state Fiber-Optic Gyros (FOGs) enabling the highest sensitivity possible using direct digital output.
Enhanced digital control system records data and monitors system performance with greater reliability.
DSP Platform Control using a digital signal processor board to keep the platform level independently of the system computer, allowing higher platform gain which gives faster response times and smaller errors.
Laboratory tests show a dynamic repeatability of better than 0.25 millGals.
Increased precision via 100 Hz internal sampling which avoids aliasing, and produces 25-bit effective resolution.
Employs industrial-grade electronics designed for long life and high reliability even in adverse conditions.
Univerisal input, Hot-Swappable Battery based, Uninterruptable Power Supply (UPS) is standard on all systems.
Integrated GPS and Rubidium oscillator provides stable time base and precision sampling.
Full customer support:
Installation, training, survey set up, and assistance
Fully modular spare electronics plug-ins for less downtime
On call technical support.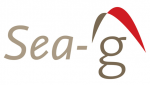 Also available is a Marine Gravity Processing Software APP powered by INTREPID for near-real time data reduction & QC Processing to fully corrected Free Air grids